For 2021, the sales volume of passenger vehicles (PV) and commercial vehicles (CV) was expected to reach 513 thousand and 57 thousand units respectively. In 2020, about 481 thousand PV and 48.5 thousand CV were sold, indicating the automotive market would increase its PV and CV sales by 7% and 18% respectively in 2021.

(Source: Statista 2021)
Passenger vehicle related showcase
Parts & Components
Electronics & Connectivity

Accessories & Customising

Diagnostics & Repair
Tyres & Wheels

Commercial vehicle related showcase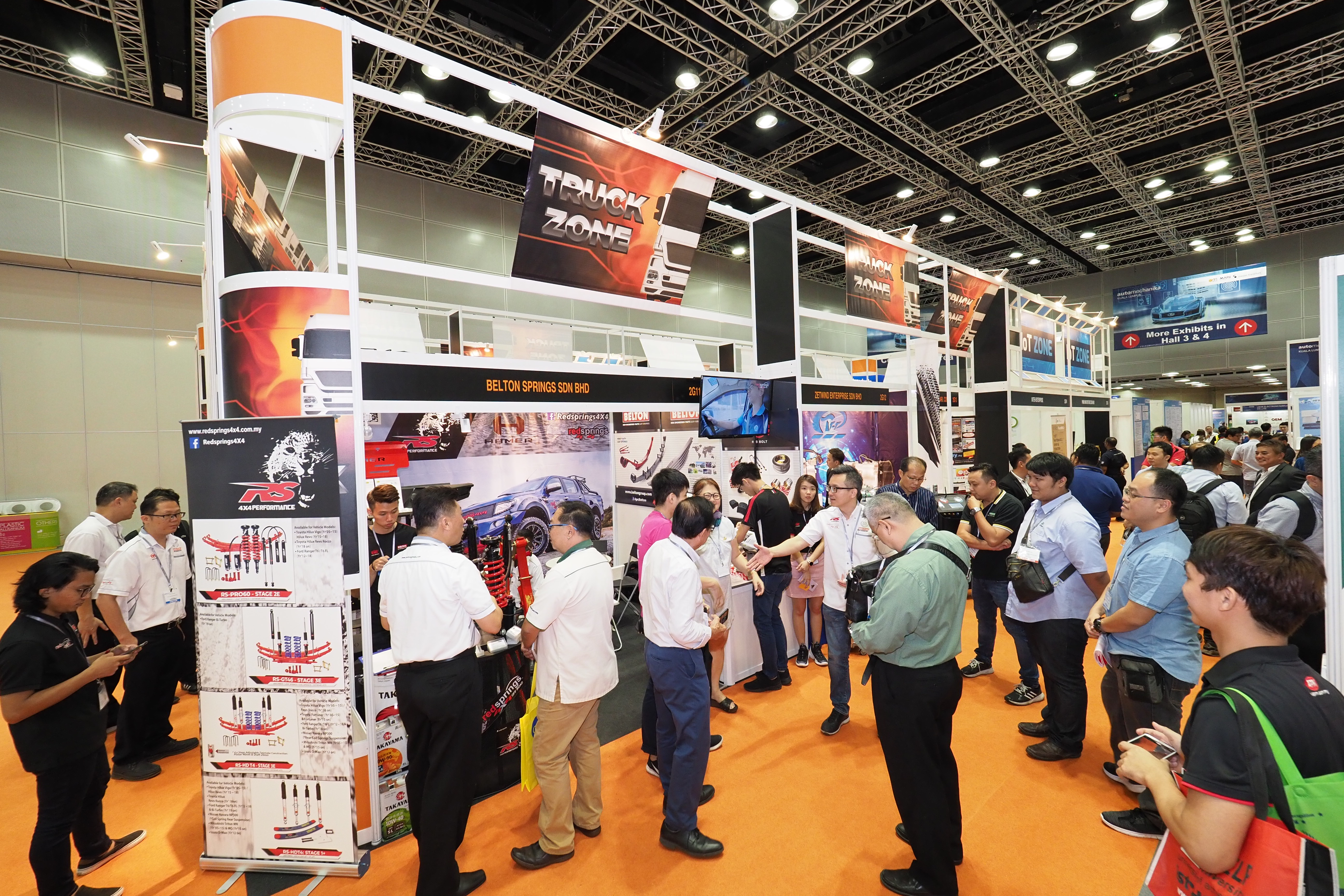 In 2019, the new Truck zone shines a light on the fast-growing commercial vehicle sector and is set to become one of the busiest places at the fair. It comes as a result of the sector's growth potential in both Malaysia and throughout the region. As such, the zone welcomes an impressive collection of manufacturers, auto part and tyre dealers with exhibitors like Acmar, Biosurge Asia, CPC Tyre, Hinsitsum Ten Ming and Yamamoto offering their latest solutions, products and services.
Fringe event with strong industry support
Supported by the Pan-Malaysia Lorry Owners' Association (PMLOA), the highly requested Fleet Management Conference is geared towards fleet and transport managers, workshop owners and managers, and works engineers. This event will spotlight the application and use of IoT in the commercial vehicle sector, as well as carefully examine the current opportunities and challenges that companies across the region are facing.